AMV Heaven Vol. 2 Rules
Please e-mail us at tsskiller AT bccsproductions DOT COM (NO SPAM) to submit entries.
If you wish to submit your AMV entries for AMV Heaven Vol. 2, it will be likely accepted based on the following criteria: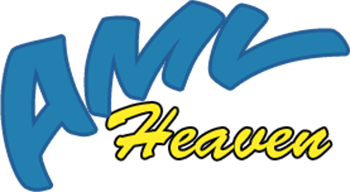 Clips of 90 seconds or less
Submit: Anime information, Song Title, Song Artist, Your Credit Name
We will allow watermarks if they are transparent/not obtrusive
PG-13 rated or below (some exceptions can be made)
No explicit sexual activites in videos
1280x720p video resolution
File formats accepted: AVI, WMV, MOV, MPG ~8000kbit minimum with 48Khz stereo audio, no youtube links.
Suggestions for videos: comedy, action, commercial spoofs, action, special effects. anime parodies, cross-anime redubbing, etc.